Coffee (no rest for the caffeinated)...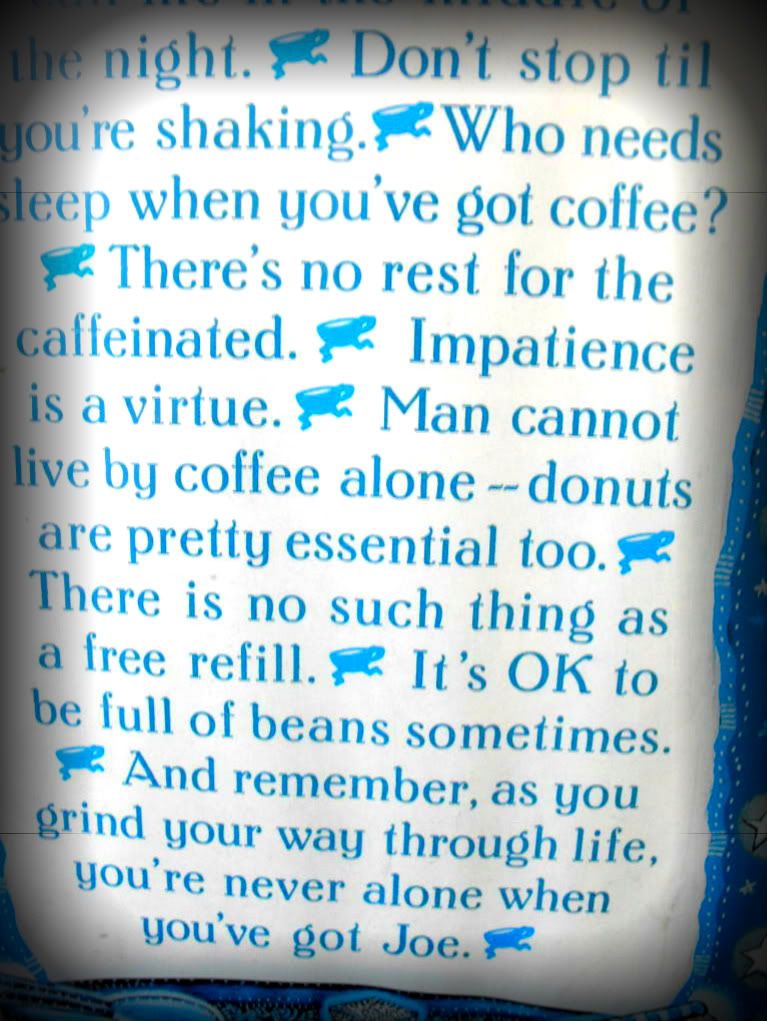 this sign I saw at the donut shop sums up my life right now
and donuts...
There is a third option:
a double whiskey
Just don't do it.
I have never been so stressed in
all. my. life.
So forgive me for not blogging, calling, coming over, following up, doing something I said I would (which I probably forgot), or sending a thank you card. I can not think straight these days.
I am losing my mind. Yes, I am.
But only two more months! Two more months and we'll be on the (hopefully) funner side of this craziness. At least that's what I'm telling myself...
:)